Teamwork is making concerted efforts. We have won many victories by relying on teamwork.It's very important for us.
The mask slowly enter. The color separation effect(Pink and White) and the cutting system of SHARK800(Stslite LED Profile moving head) are used to track the mask. The 10% blue ground light outlines the dancers' figure, rendering a mysterious atmosphere. After entering 10% of the red top light, it fades out quickly, gradually changes to 60% mixed light yellow, gradually enters 60% warm white light, the top light color changes, warm white light dims in and fades out, integrates with music and dance, changes the scene, renders the mysterious and tense atmosphere, and the grand momentum of the two people dancing together.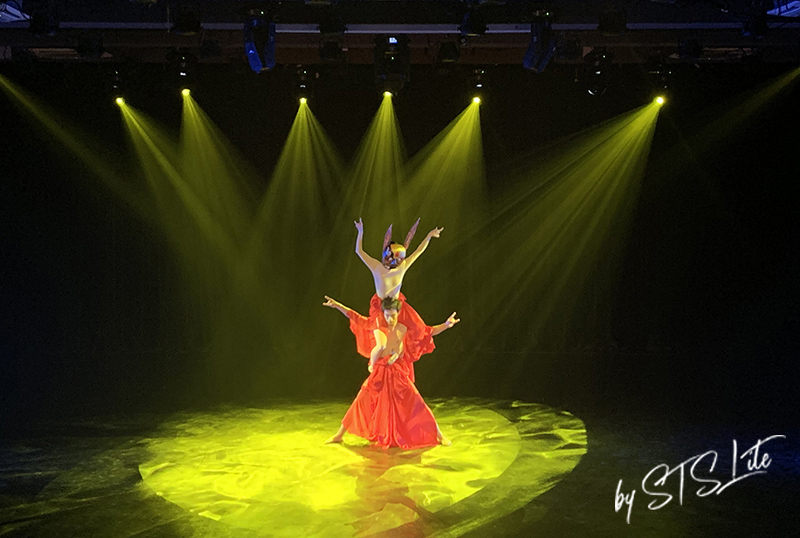 When the female dancers put on the mask and will be combined with the male dancers, the yellow top light computer head light, water ripple pattern, fixed point at the dancers, warm white face light and orange yellow top side light are all showing a magnificent momentum, highlighting the idea that the theme of hearts is the same but invincible.